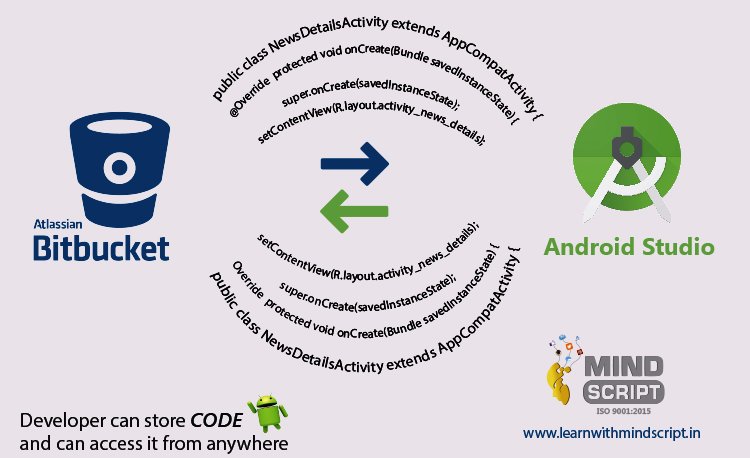 So let's see How To Upload Android Studio Project To BitBucket proceed to the following steps:

1. Download and installed git your system.
2. Create new Repository in bitbucket account, repository name and android project name should be same.
For e.g, In my case, my project name is MyDemoProject so we create Repository name MyDemoProject and select the Language Android.  

3. Then go to Android Studio Project VCS ->Enable version control Integration->Select version control system to associate with project root: -> then select Git ->Ok

4. Open Terminal and select your android project location for e.g.    D:\Practice_Code\MyDemoProject

5. Copy your repository link and paste into the terminal.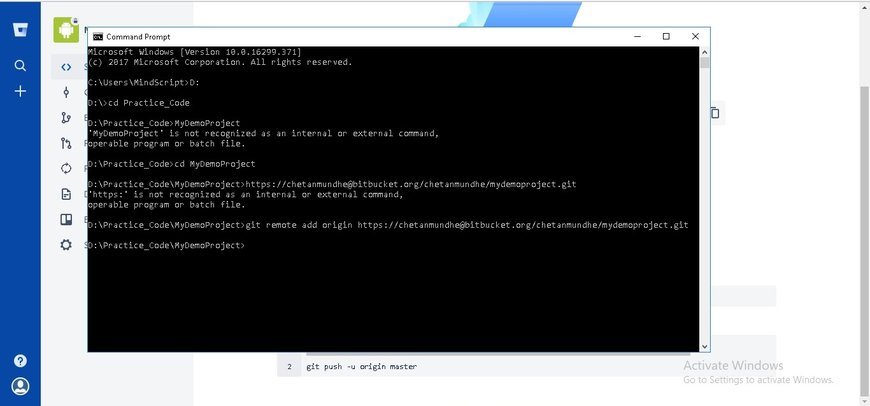 6.Go to android studio project ->Select project -> right click on Project name e g, MyDemoProject ->select Git -> add -> Ok
7. VCS ->Commit changes->type commit e.g Initial commit ->  commit and push. Then you got Push Commits window select Push

Now you can see the recent commit into the commits option of the repository. And your project is successfully added to bitbucket.

If you want to share your project to another person then select option shared repository -> Username or email Id.-> then select the appropriate  option, if you want to give access to another person he/she can changes the code and push to bitbucket. Then select admin option.

If another person can clone the project to his/her system then go to Check out project from version control ->select git -> and in Git Repository URl past Clone path.
If one person can change the code and commits the changes then another person can get this changes through the pull or update project option in android studio.
In this way two person can work on same project simultaneously.